Newbury Bulls Club Information
Good afternoon all,
Please note the options for payment of photos below.
For those wishing to pay prior to the day of their team photos please visit the Click InFocus website online shop. The direct link to all team photo packages, trading cards, custom individuals and extras is:
...
http://www.clickinfocus.com.au/shop…
Orders can be paid via Paypal or credit card and incur a 3% surcharge.
Please be sure to enter all information requested and still bring your order envelope on the day with your receipt number noted.
Otherwise you can pay on the day of your photo by cash or card.
The next round of photos is the 18th so please check the schedule for what time you are required.
See More
Sponsorship is an important part of any community sporting club. Newbury Bulls is proud to announce our generous sponsors for the 2016 season.
Please support our sponsors whenever you can.
LJ Hooker, Northwest Group - your go to local Real Estate Team
Phone: 8883 2899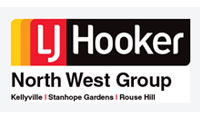 Innovative Financial, Bella Vista - Accounting
Phone: 8824 5688
LoanQuest, Castle Hill - Mortgage & Loan Brokers
Phone: 1300 578 378
Jump Swim Schools, Bella Vista - Swimming Lessons
Phone: 0468 885 867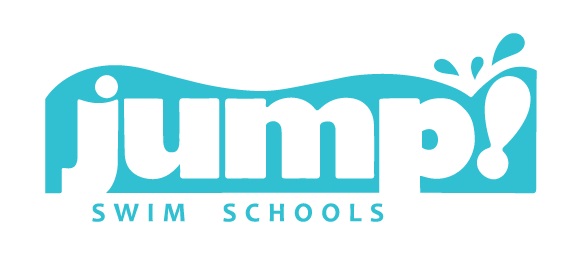 Quick-flo Plumbing Solutions, Kellyville Ridge - Local Plumber for all your plumbing/ gas fitting needs
Phone: 0400 776 003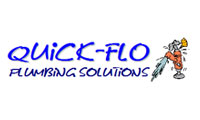 Here are the teams for U15s for 2016
U15/1
Patrick Gleeson
James Appiah Jnr
Sebastian Castano
Amos Ewers
Jordan Murrow
Julian Dux
Elijah James
Modyhal Bol
Aayush Tarak
Thomas Mansfield
Lachlan Twycross
Dhipak Ramoni
Daniel Stevens
Bhavish Sharma
Joel Cuthbert
U15/3
Maninder Singh
Yash Bindal
Caleb Boorer
Ryan Harkness
Eshan Singh
Thomas Wagner
Darren Ward
Jovin Chawla
Taranpreet Walia
Alexander Hill
Sean Yong
Mitchell Krogh
Mitchell Fraser
Adam Anastasi
U15/4
Adnan Badyari
Nazeef Hassan
Finlay Evans
Gurnick Singh
Simrandeep Singh
Alvi Sarwar
Joseph Yako
Darcy Cushion
Dylan Keane
Hayden Williams
Alex Whincup-Bonnici
Rayhan Kazzl
Lenard Baba
Harry Singh
 

 
ALL Coach & Managers are required to attend the first Coach & Managers meeting for the season on TUESDAY 29 MARCH 2016 at 7.30pm at Fairholme Clubhouse, Rochdale Circuit, Stanhope Gardens. At this meeting you will receive information for the whole season. If you cant make it please send a representative from our team. All parents are welcome to come as well. See you all there.
Below are the teams for the 2015 season. Grading Results for all grades available at this time. Under 15's and Under 20's will be uploaded shortly.
A coach & manager is needed for every team so please email the club via This email address is being protected from spambots. You need JavaScript enabled to view it. within the next week with details. I need email address and phone number. Every coach & manager needs to register on www.myfootballclub.com.au coaches "Under Coach", manager "Under Volunteer", please upload a photo of yourself (head & shoulders shot) then each of you need to go onto Working with Children website download form, fill it out, take it to the RMA with your drivers licence to receive a Working with Children (WWC) Number and send it through to the club via email with the number & expiry date. Then we will approve your registration.
Please Note that if a team doesnt come up with a coach or manager, the whole team will have to come to the fields in a weeks time so one can be chosen from the parents. Thank you in advance for taking on these positions.
Under 5 Team 1
Under 5 Team 2
Emma
Bradbury
Cohen
Allen
Mackenzie
Moroney
Henry
Dent
Oliver
Toft
Hesham
Hafiz
Levi
Racker
Ronny
Fashho
Terjasvir
Sahi
Braxton
Bundy
Liam
Nicholls
Lucas
Webster
Coach
Brad
Racker
Coach
Mark
Manager
Nikki
Moroney
Manager
Vacant
Under 6 Team 1
Under 6 Team 2
Under 6 Team 3
Aneet
Charan
Lucas
Leiva
Lachlan
Barrantes
Olivier
Quevedo
Vedant
Ray
Benjamin
Doherty
Thomas
Hamilton
Aidan
Wilson
Alan
Jurkiewicz
Kirealea
Crowe
Jacob
Angelini
Brayden
Kingcott
Roy
Saini
NJ
Bru
Devanesh
Singh
Aahan
Zankar
Tyler
Squires
Rayhan
Rahmani
Levi
Bale
Hamza
Baydari
Vacant
Coach
Joe
Siric
Coach
Nick
Bru
Coach
Vacant
Manager
Ben
Hamilton
Manager
Richard
Wilson
Manager
Vacant
Under 7 Team 1
Under 7 Team 2
Under 7 Team 3
Under 7 Team 4
Anthony
Arbolino
Ethan
Faddoul
Ansh
Gupta
Arin
Gariban
Leon
Conklin
Christopher
Marshall
Marcus
Gaete
Kieran
Keating
James
Smail Hull
Joshua
Norris
Aum
Nager
Cooper
Milroy
Jordan
Smail Hull
Nicholas
Sames
Rynall
Singh
Cameron
Timbs
Chris
Qian
Syana
Szot
Braydon
Thompson
Vaanya
Narang
Elias
Fashho
Austin
Quinlivan
Matthew
Watkins
Lucas
Poilly
Lily
Fleeting
Danika
Pajeska
James
Wozesniak
Arsheya
Sharma
Coach
Tony
Coach
Mark
Faddoul
Coach
Damon
Thompson
Coach
Nader
Gariban
Manager
Jenny
Manager
Joce
Szot
Manager
Niki
Hilder
Manager
Scott
Milroy
Under 7 Team 5
Under 7 Team 6
Under 7 Team 7
Under 7 Team 8
Jacob
Labib
Aaron
Behdasht
Eshan
Bhuiyan
Rayhan
Rahmani
Timothy
Cozens
James
Gao
Charlotte
DeVos
Akshay
Ramraj
Tiarah
Smith
Om
Malampati
Micah
Torkomyan
Jasmeh
Singh
Zackary
Ward
Alfredo
Rosas
Ashmit
Prasad
Cooper
Smith
Jayden
Fernance
Tanav
Vannemreddy
Jacob
Whitton
Justin
Yong
Aarav
Khanna
Ian
Joo
Peyton
Barry
Agathya
Krishna
Jibrael
Shah
Coach
Tarun
Khanna
Coach
Kevin
Gao
Coach
Andrew
Whitton
Coach
Manager
Liz
Cozens
Manager
Vacant
Manager
Ashween
Prasad
Manager
Dave
Singh
Under 8 Team 1
Under 8 Team 2
Under 8 Team 3
Finlay
Hill
Lucas
Cornu
Ethan
Barrantes
Rishan
Kumar
Jarred
Cuscheri
Mikayla
Crawley
Matthew
Marshall
Karl
Del Mondo
Isabelle
McArthur
Kai
Moroney
Edbeert
Gunawan
Lachlan
McArthur
Sebastian
Doolub
Troy
Wijaya
Manaav
Naidu
Hiruka
Fernando
Ryan
Walsh
Giordano
Salamanca
Ameer
Safarjalani
Kathir
Chezhiyan
Jackson
Smail Hull
Sultan
Safarjalani
William
Sky
Kaine
Toriyen
Andy
Jelley
Nathan
Hendrawan
Brooklyn
Virgo
Georgina
Reece
Carter
Evans
Laim
Hayes
Coach
DJ
Doolub
Coach
Lionel
Cornu
Coach
Adam
Crawley
Manager
Greg
Marshall
Manager
Belinda
Walsh
Manager
Steph

Salamanca
Under 8 Team 4
Under 8 Team 5
Under 8 Team 6
Ayman
Alam
Jacob
Driver
Phoenix
Bale
Ali
Amini
Rebeen
Mirzaei
David
Cozens
Cobi
McCloskey
Mahavir
Shaharnath
William
Dawson
Cameron
Dale
Ryan
Sharma
Cooper
Keech
Oscar
McClifty
Shaun
Thomas
Nathan
Hendrawan
Justin
Park
Akshath
Pandya
Kurt
Smith
Cristian
Braganza
Jovan
Patel
Teresa
Anastasio
Muhammed
Hussan
Ayarveer
Singh
Isabel
Chapman
Asrith
Malampati
Justin
Tjiputra
Jacob
Attieh
Cezan
Deang
Shreyas
Paudyal
Sam
Jolliffe
Coach
Huss
Amini
Coach
Richard
Coach
Mark
Cozens
Manager
Grant
McClifty
Manager
Neelam
Manager
Amie
Keech
Under 9 Whales
Under 9 Kookaburras
Under 9 Lions
Nickan
Ashouri
Jack
Burns
Ekam
Kaler
Shanay
Lochan
Jedd
Cannon
Nischay
Singh Jand
Fatin
Haydar
Saxon
Canterbury
Navid
Arman
Jayden
Page
Reece
Gaete
Flynn
Schonhagen
Krishav
Pratap
Aryan
Gupta
Mehdi
Naqshbandi
Ranbir
Sandhu
Zachary
Faddoul
Seth
Squires
Nirav
Sharma
Javier
Kelly
Sakul
Gunawradana
Juvan
Van Wyk
Nicholas
Sinclair
Rohaan
Khan
Sanketh
Seshadri
Mason
Malkoun
Anav
Pant
Aman
Patel
Coach
Sahannan
Pratap
Coach
Jude
Canterbury
Coach
Vacant
Manager
Navneet
Sharma
Manager
Rod
Gaete
Manager
Vacant
Under 9 Sharks
Under 9 Echidnas
Under 9 Kangaroos
Alex
Burga
Xavier
Joyce
Rocco
Calabro
Oliver
Ferdinands
David
Elias
Cooper
Gleeson
Dhruv
Nagpal
Jericho
Luz
Alex
Christie
Imran
Obeidullah
Devesh
Narayan
Connor
Thew
Nicholas
Jessu
Tatenda
Musiwa
Seth
Torkomyan
Christopher
Silva
Jack
Sciberras
Dean
Twohill
Oliver
Suwanto
Aryan
Singh
Jamie
Tomic
Bryce
Ashenden
Michael
Woodbury
Nathaniel
Grant Colless
Elijah
Whitton
Isaac
Zarb
Flynn
Beacom
Lachlan
Valdezate
Coach
Vacant
Coach
Vacant
Coach
Ike
Torkomyan
Manager
Vacant
Manager
Vacant
Manager
Louise
Calabro
Under 10 Whales
Under 10 Sharks
Shiven
Chappidi
Dylan
Illangantilak
Angus
Hennesey
Tylar
Smith
Denzel
McReynolds
Lachlan
Sinclair
Aidan
Caiparra
Nihaal
Chauhan
Lara
Ristic
Jonathan
Rofaeil
Maya
Kuncheitera
Adam
Jurkiewicz
Isabella
Reece
Christopher
Moon
Jacob
Reece
Arthur
DeGodoy
Sarah
Keating
Pranay
Nand
Morgan
Exley
Aran
Choudrey
Eva
Pulvirenti
Coach
Shaun
Smith
Coach
Nathan
Hennesey
Manager
CJ
Singh
Manager
Tori
Under 10 Kookaburras
Under 10 Echidnas
Nathan
Ademovic
Kabir
Sidhu
Jasper
Deane
Kye

Mesritz

Cameron
Batley
Oscar
Hickey
Colby
Martin
Kyan
Landrigan
Cristian
Smith
Jashan
Jagal
Cody
Kingcott
Kieren
O'Sullivan
Julian
Viernes
Arin
Kuba
Lucas
Miller
Manas
Yarramasseti
Alex
Crabtree
Linus
Hessling
Ahyan
Shah
Joshua
Wavamunno
Tanav
Singh
Coach
Vacant
Coach
Vacant
Manager
Vacant
Manager
Vacant
Under 11 Echidnas
Under 11 Kangaroos
Ethan
Almonte
Josh
Watkins
Carlos
Burga
Kyan
Racker
Akash
Narayan
Joshua
Smith
Abhaypal
Singh
Jack
Thompson
Jacob
Trinidad
Jack
Scott
Aidan
Rieser
Nikhil
Partiban
Harris
Bedasht
Akhil
Partiban
Alessandro
Silva
Aarkarsh
Shinde
Sayhan
Huq
Angad
Singh
Denver
Brown
Coach
Vacant
Coach
Darin
Brown
Manager
Diego
Silva
Manager
Brad
Racker
Under 11 Whales
Under 11 Kookaburras
Mohib
Reza
Phoenix
Canterbury
Alex
Anderson
Aryan
Nair
Yash
Singh
Liam
Keane
Keegan
Harris
Joshua
Kelly
Rhys
Yardin
Munashe
Magwaro
Gurnoor
Singh
Kieren
Teh
Harsheel
Singh
Srikrishna
Katakam
Praas
Shah
Mitchell
Valdezate
Cameron
Chalker
Miller
Whincup
Luca
Farone
Coach
Giuseppe
Farone
Coach
James
Kelly
Manager
Sam
Harris
Manager
Venessa
Valdezate
Under 12 Div 3
Under 12 Div 5
Under 12 Div 1
Cooper
Bourke
Jalen
Barry
David
Anand
Aidan
Verinder
Connor
Maybuiry
Aaron
Acharya
Ryan
Cadle
Pranav
Sharma
Nawled
Bedhasht
Michael
Acraman
Brock
Couzins
Sidharth
Dixit
Aaron
Hill
Maalav
Joshi
Joshua
Hall
Ethan
Jenkins
Ryan
Lange
Andrew
Rosanc
Harkenwar
Singh
Arman
Lal
Blake
Montogomery
Nathan
Keane
Cooper
Schonhagen
Hayden
Waesch
Lachlan
Milroy
Daniel
Yako
Joshua
Wooliams
Ethan
Smith
Phillip
Teakle
Ali
Naja
Ansh
Sud
Suraj
Patel
Veron
Mehta
Azzam
Hafiz
Adrian
Kongwar
Nicholas
Finch
David
Rofaeil
Jehan
Mistry
David
Jurkiewicz
Eshan
Arman
Derek
Zhang
Christian
Harris
Coach
Vacant
Coach
Vacant
Coach
Vacant
Manager
Diego
Silva
Manager
Vacant
Manager
Vacant
Under 13 Div 1
Under 13 Div 2
Jackson
Deane
Imran
Mogul
Mark
Siewert
Cooper
Ward
Thomas
Aquilina
Brenadan
Fraser
Luvai
Hassanali
Dominic
Fuda
Cooper
Barter
Nathan
Groves
Mark
Baba
Luke
Haddad
Faraz
Jonaildi
Justin
Kimble
Rahul
Singh
Mansif
monsour
Mason
Gounder
Emil
Rayhan
Arnav
Singh
Layth
Alobedy
Connor
Gilbert
Thomas
Crabtree
Ryan
Krogh
Jesse
Jackson
Zac
Wan
Harry
Jenkins
Reece
McLifty
Bikram
Sahi
Coach
Vacant
Coach
Nick
Haddad
Manager
Vacant
Manager
Vacant
Under 14 Div 1
Brodie
Robertson
Gianni
Grasso
Aviraj
Singh
Ashwin
Chanel
Harley
Evans
Jonathon
Nzungu
Gaurav
Dogra
Andrew
Batley
Syed
Kashif
Dylan
Lentern
Harshneel
Shinde
Ayush
Narayan
William
Jackson
Aiden
Adam
Coach
Vacant
Manager
Vacant
Under 16 Div 1
Lachlan
Iredale
Karandeep
Gill
Kian
Karamfar
Brentan
Smith
Mark
Thompson
Charlie
Tribolet
Jackson
Winn
Jacob
Workman
Jordan
Parry
Kane
Willoughby
Amandeep
Dhaliwal
Jacob
Crews
Aaron
Crews
Harsh
Kadam
Ethan
Lehmann
Coach
Vacant
Manager
Vacant